Get Summer Ready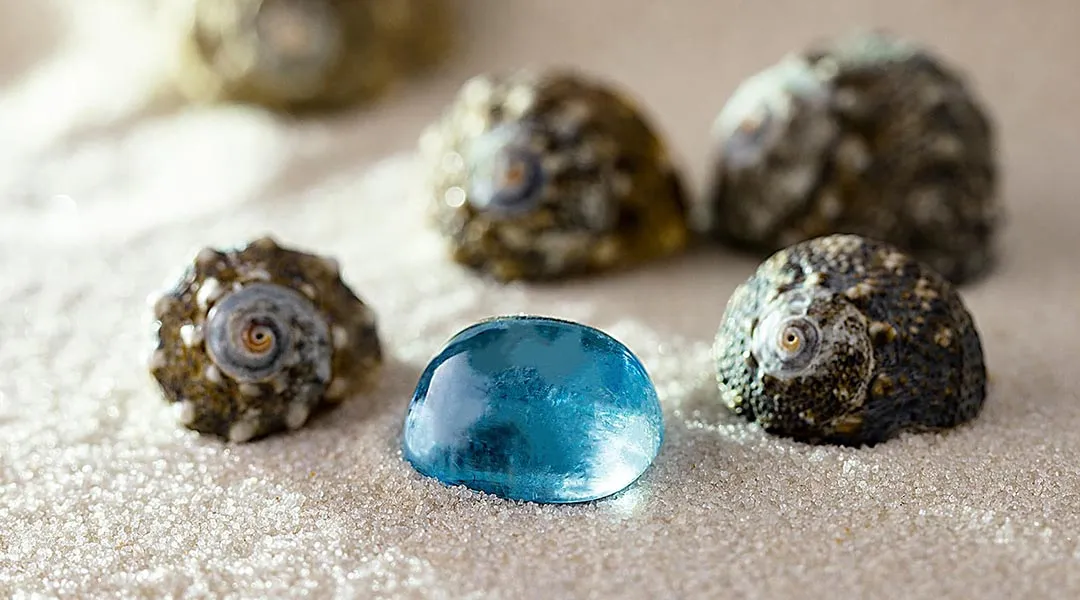 Summer is here! What pops in your mind when you hear the word Summer?
For me, summer means the abundant greenness everywhere, the vast blue ocean, the soft sand, bright and colorful summer outfits and of course the shimmering jewelry that go with them. No matter what you wear, a suitable piece of jewelry can always bring out the essence of the look and accent your style.
If you are just like me who are short on beautiful jewelry to wear on summer's day, don't panic, here are some awesome jewelry collections that you might enjoy.
Ocean Inspired Jewelry
Everyone loves oceans. But not everyone of us has the leisure to go to the beach whenever we want. Put on an ocean themed jewelry such as this cute
turtle necklace
to bring the coolness a little closer to you. You don't have to be chilled on a beach, you can feel relaxed anywhere when you have a part of the ocean with you!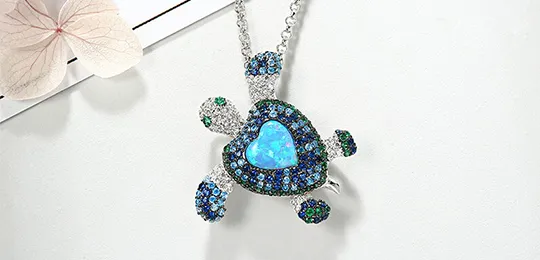 Flower Inspired Jewelry
Flowers are always appropriate! Summer would be dull without beautiful flowers, and so does jewelry.
Flowers have been an inspiration for jewelry designers for centuries, particularly the common daily flowers that surround us. Except for being a gorgeous adornment,
flower jewelry
also carries some sweet meanings for the wearer.
A few of the most popular meanings that took hold during the Victorian period include lilies of the valley, which symbolize a return to happiness; tulips, which stand for declarations of love, lilacs for new love, roses for various stages of love, violets for faithfulness, ivy for fidelity, camellias for perfect loveliness and lady slipper orchids which had dual meanings both of beauty and 'win me and wear me'. Perhaps the most widely recognized is "forget-me-nots" for remembrance.
In the 18th and early 19th century, pansy motifs were often part of acrostic jewels –the gemstones of the five petals and the center of the flower would spell out the word 'Regard'.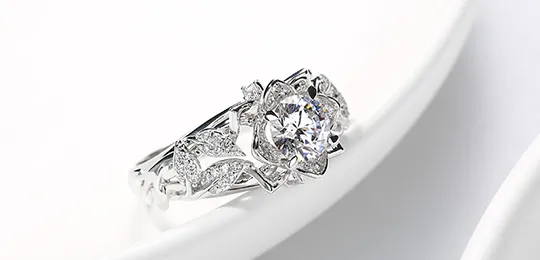 Rose Gold Jewelry
Rose gold is only becoming more popular, especially around summer time. This is due to part of its pink hues being reminiscent of sunsets. This color of gold is also perfect in person no matter what your skin tone is.
Rose gold is particularly popular with earrings, rings and necklaces. As rose being symbolic of romance and love, people buy
rose gold jewelry
as romantic gifts.
If you think rose gold itself isn't interesting enough, you can pair it with gems, diamonds and other colored stones.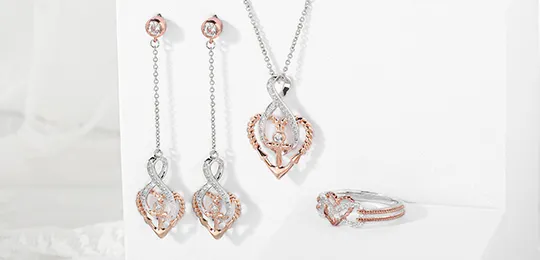 Bright Gem
Gems sparkles incredibly in the summertime. Even for casual outings, putting on a piece of bright gem adorned necklace or earring will make you look better. And for more romantic or formal nights, small subtle gems will accentuate your outfit rather than drawing attention to themselves, are ideal.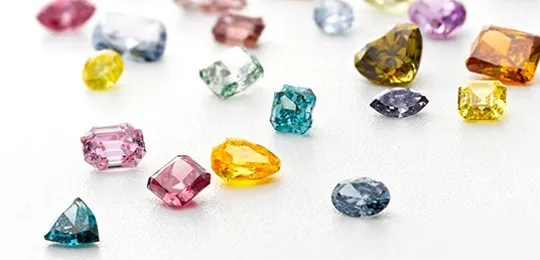 Butterfly Inspired Jewelry
With spring and summer around the corner, butterflies are always something beautiful to wear given that it aligns so perfectly with these seasons. Just like an infinity sign symbolizes a promise of forever, a butterfly can also add symbolization to your overall look.
You may have seen a butterfly transform from a little caterpillar to a free and beautiful butterfly, and just because of that, butterflies are usually deemed as personal growth and transformation.
Similarly, if you are going through the same phase of growth and self-transformation or you're starting a new chapter of your life, gift yourself the precious butterfly earrings. These butterfly earrings can remind you of your struggles, healing, and personal transformation to keep you hustling! Therefore, if you're putting so much thought into your outfit, why not give it a little bit personal touch by wearing the butterfly earrings?