The Key to Planning Your Honeymoon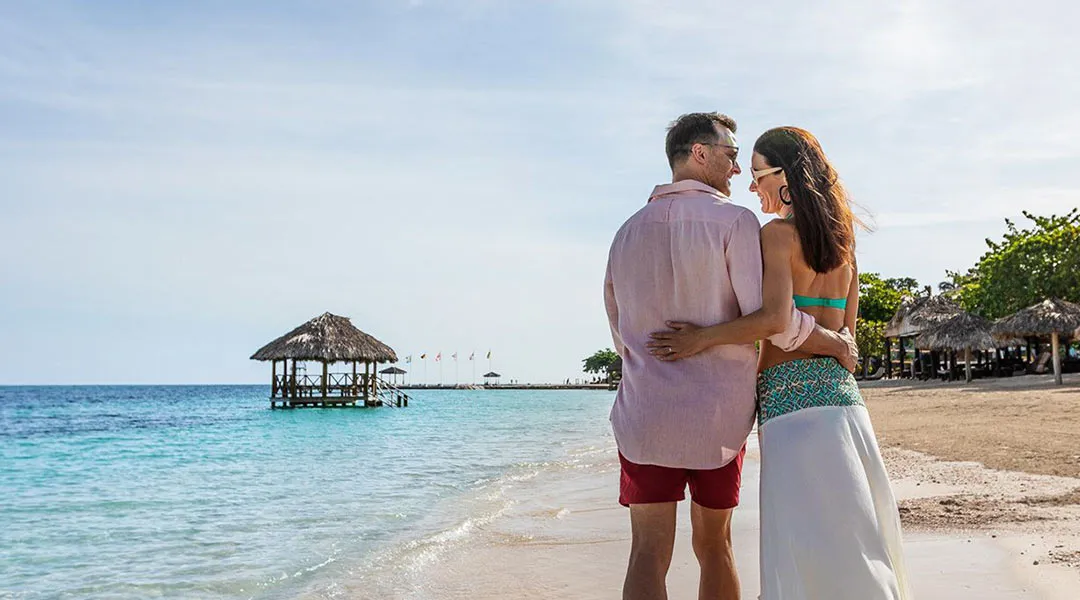 Planning a honeymoon can be a sweet but stressful affair, as it often goes hand in hand with wedding preparations. Even though your honeymoon may not be your first trip as a couple, make sure that your first getaway as a married couple is one that you will always remember fondly. The key to doing this is: You have to plan a long time in advance. Determining the best time and place to go early, the journey will be infinitely more enjoyable than stressful. Read on to learn everything you need to know about when and how to plan your honeymoon.
Step 1: Set a Budget and Planning Ahead
The first step to planning your honeymoon is to set a budget. Your honeymoon should be a memorable experience, but it shouldn't put you in debt. Decide how much money you can afford to spend on your honeymoon and stick to it. Your budget will help you determine the type of honeymoon you can have and the destinations you can consider. It's also essential to plan your honeymoon ahead of time - especially if you're not sure where you want to go. Start planning your honeymoon eight to 12 months in advance to allow ample time for settling on a destination, booking travel and accommodations, and, if you'll be using a travel agent, ensuring you can get on their schedule.
Step 2: Decide on a Destination
Once you have a budget in mind, it's time to decide on a destination. Think about the type of honeymoon you want to have. Do you want to relax on the beach, explore a new city, or go on an adventure? Consider your interests and hobbies when selecting your destination. Your honeymoon should be a time to relax and enjoy each other's company. Make a list of potential destinations and research them to find the one that best fits your budget and interests. Opt for a destination neither of you has been to that offers activities you both enjoy, such as spa treatments, sightseeing, or hiking. Don't over-schedule your honeymoon, leave time to relax and enjoy your time together.
If you're looking to avoid crowds for a cozy honeymoon, it's always helpful to know when the off-season is for your desired destination. Here are low seasons for a few popular honeymoon destinations: 
1. Bora Bora, French Polynesia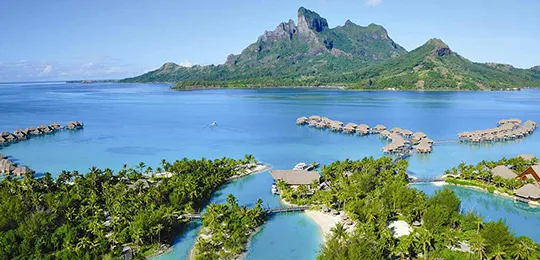 The low season in Bora Bora is from November to April. During this time, the weather is warm and humid, with occasional rain showers. However, prices for hotels and flights are much lower than during the peak season.
2. Santorini, Greece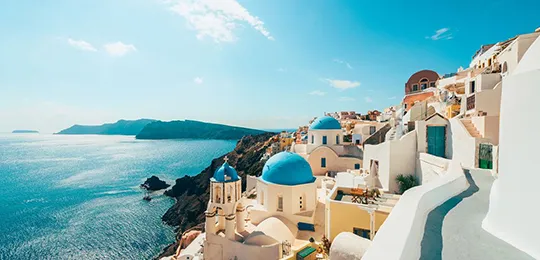 From November to March, Santorini experiences its off-season, bringing cooler and less humid weather accompanied by occasional showers. In addition, hotel and flight prices are significantly lower than during the high season, and the island is less crowded.
3. Maui, Hawaii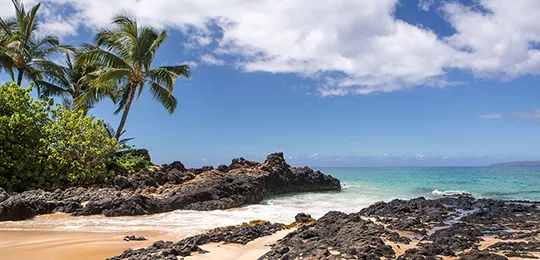 The low season in Maui is from April to May and September to November. During this time, the weather is mild, and prices for hotels and flights are much lower than during the peak season. The islands are also less crowded, making it a great time to explore the natural beauty of Hawaii.
4. Bali, Indonesia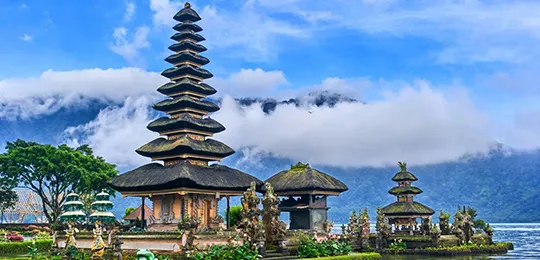 The low season in Bali is from October to March, excluding the weeks of Christmas and New Year. During this time, the weather is cooler and less humid, with occasional rain showers. Prices for hotels and flights are much lower than during the peak season, and the island is less crowded.
5. Tuscany, Italy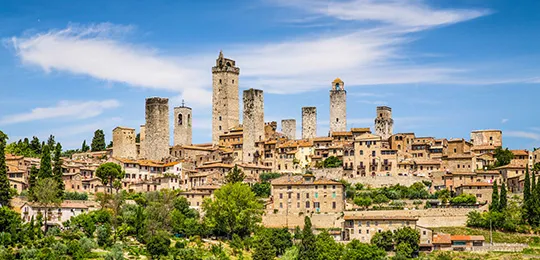 Tuscany's low season spans from November to March, a period marked by cooler weather and reduced prices for hotels and flights compared to the high season. Additionally, there are fewer tourists in the region during this time, which presents an excellent opportunity to appreciate the countryside and historic cities without crowds.
6. Maldives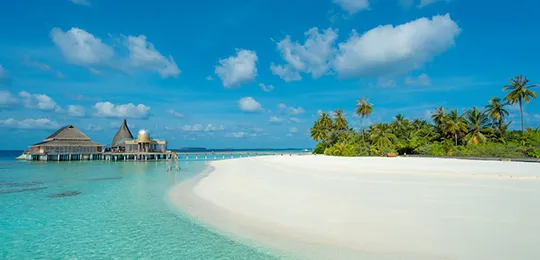 May to October is considered the off-peak season in the Maldives, with the rainy season peaking in June and July. At this time, the climate is characterized by high temperatures, high humidity and sporadic rainfall. Nevertheless, the advantage of traveling during this season is that hotels and flights are significantly cheaper than during the high season and the island is less crowded with tourists.
Step 3: Consider the Time of the Year
When planning your honeymoon, it's important to consider the time of year. Some destinations are better to visit during certain seasons. For example, if you're planning a beach honeymoon, you might want to avoid hurricane season or the rainy season. If you're planning a ski trip, you'll want to visit during the winter months. Consider the weather, crowds, and off-peak seasons when selecting your travel dates. Thinking about a multi-destination honeymoon? Sticking around for at least three nights in each location and ordering your stops in a way that will maximize enjoyment.
Wherever you travel, you'll want to make sure your dates are appropriate for your destination. Many European coastal areas have hotels and restaurants that close during the off-season, so it doesn't make sense to travel there in February or March. Australia and other destinations in the southern hemisphere have opposite seasons to the U.S., so to enjoy their summers, you'll need to travel in the North American winter. It's also important to avoid the monsoon season in tropical areas like Costa Rica and to be aware of other important annual events that may affect your travel.
Step 4: Book Your Travel and Accommodations
Once you've decided on your destination and travel dates, it's time to book your trip and accommodations. Consider booking your trip and accommodations together to save money. Look for honeymoon packages that include airfare, hotels and activities. You can also use travel websites to compare prices and find the best deal. Remember the crucial point — booking early is especially important if you don't have a lot of flexibility in your travel dates or budget.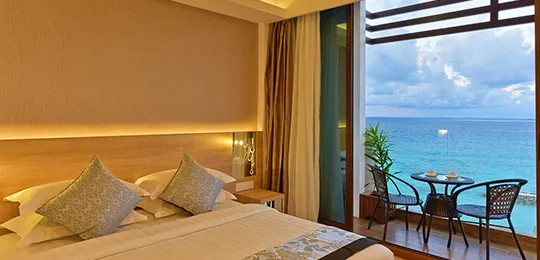 The most affordable rooms and specialty suites—rooms with private plunge pools, etc. — are the first to sell out, so booking early helps avoid disappointment. Thankfully, hotels generally release pricing and availability eight to 12 months in advance, and flights are released around 10 months out, so you'll have ample time. That said, if you intend to use credit card points on flights, you'll want to book as soon as the option opens up—sometimes a year in advance—as airlines often limit the number of awards tickets available per flight.
Step 5: Pack for Your Honeymoon
Packing for your honeymoon is an important part of the planning process. What you pack for your honeymoon will depend on your destination, the weather and the activities you plan to do. Make a list of what you need to bring, including documents, toiletries and any special items you may need, such as a special dress and jewelry for a romantic dinner or event. Here's a helpful summary of some general items to consider packing for your honeymoon:
1. Clothing
Pack clothing appropriate for the climate of your destination, including comfortable walking shoes, sandals, and dress shoes. If you're going to a tropical destination, pack lightweight and breathable clothes, swimsuits, and cover-ups. If you're going to a colder destination, pack warm coats, hats, gloves, and boots. Don't forget to pack some dressier items for romantic dinners or special events.
2.Jewelry
Jewelry
can add a touch of sophistication to your honeymoon attire. The type of jewelry you prepare for your honeymoon will depend on your personal style, your destination and the activities you are planning. Remember, it is important to bring jewelry that you feel comfortable with and that complements your personal style. It's also a good idea to bring less expensive jewelry so you don't have to worry about losing or stealing it.
3. Toiletries
Pack all of your necessary toiletries, including a toothbrush, toothpaste, shampoo, conditioner, body wash, lotion, sunscreen, and any medications you may need. Don't forget to pack bug spray and after-sun care, especially if you're going to a tropical destination.
4. Technology
Consider bringing a camera or smartphone to capture your memories, along with chargers, adapters, and power banks. If you plan to use your phone for navigation, download maps or apps before you go, as you may not have access to Wi-Fi or data.
5. Travel documents
Don't forget to pack your passports, visas (if needed), travel insurance documents, and any other important travel documents. Keep them in a safe and secure location, such as a hotel safe or a concealed money belt.
Step 6: Consider Insurance and Inform Credit Card Companies
Travel insurance can provide peace of mind in the event of unforeseen circumstances, such as flight cancellation or lost luggage. Consider purchasing travel insurance for your honeymoon to protect your investment. Before you leave for your honeymoon, inform your credit card company of your travel plans. This will prevent your credit card from being declined for suspicious activity. You should also make copies of your passport and important documents in case they are lost or stolen.
Now that you've planned your honeymoon, it's time to enjoy it! Relax, have fun, and make memories! Relax, have fun, and make memories that will last a lifetime. Take lots of pictures and enjoy each other's company. Your honeymoon is a special time to celebrate your love and start your life together.