6 Steps to Customize a Perfect Ring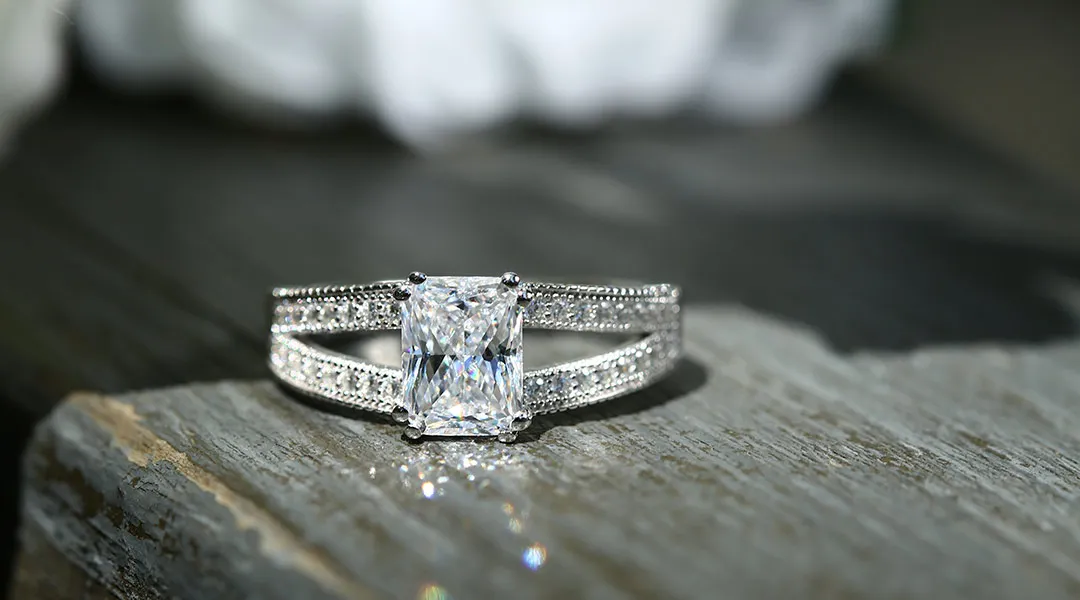 Custom rings are a special way to create a unique, personalized piece of jewelry that expresses your or your loved one's style, personality and preferences. Whether you are looking for an
engagement ring
, a
wedding band
, or a
special gift
, customizing a ring involves several steps that require careful consideration and planning.
VANCARO Jewelry
has compiled 6 very important customization steps by talking with jewelry expert Rheanne. By following the steps and tips below, you are sure to customize a ring that perfectly expresses your heart.
Step 1: Find a Reputable Jeweler
Finding a reputable jeweler is the key to
customizing a perfect ring
. "Some people work with unreliable jewelers to save money and always end up needing to have their jewelry reworked because it has faded or lost its diamonds," Rheanne says. Look for a jeweler with experience in custom rings who has good reviews and testimonials. You can ask them for a portfolio or just browse their work on the official website to see if their style matches yours. You should also discuss your budget with the jeweler to make sure you are getting the best value for your money.
If you don't know where to look for the right jeweler, you can refer to some review sites such as Wedding Wire and Trustpilot. On such review sites, you can see the reputation and professionalism of the jeweler. Of course, you can also just choose VANCARO, after all, as a well-known jeweler, we have accumulated an excellent reputation in the field of custom-made rings. You will be pleasantly surprised by our custom-made rings.
Step 2: Choose the Type of Metal
The second step in customizing a ring is to choose the type of metal you want. Choosing the type of metal for your custom ring requires consideration of factors such as durability, color, price and maintenance. Each metal has its own properties, such as durability, color, and price. Some metals, such as
gold
and
platinum
, are more malleable and easier to work with, while others like
titanium or tungsten
carbide are more difficult to cut. Gold is the most popular option for rings and comes in different colors, including yellow,
white gold
, and
rose gold
. Platinum is a durable and hypoallergenic metal that is more expensive than gold.
Silver
is a more affordable option but is less durable than gold and platinum.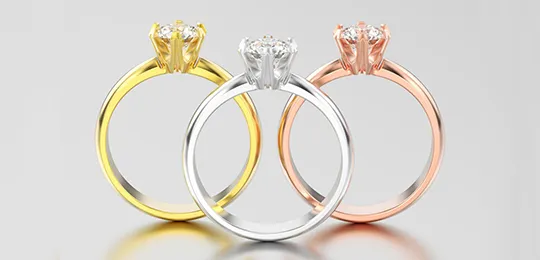 In addition to considering these factors, you should also consider your own particularities. "It's important to inform your jeweler ahead of time what metals you are allergic to, otherwise it can be very disruptive to your wearing experience and even to your health," Rheanne explains. People are prone to allergies, for example, some people may be allergic to nickel, which is usually found in white gold. Then platinum and high-karat gold (such as 18k) are hypoallergenic options.
Step 3: Pick a Gemstone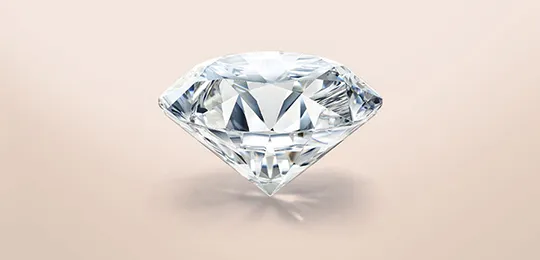 If you want a
gemstone
in your ring, you should choose one that matches your style and budget. In addition to the popular diamonds,
sapphires
, emeralds and
garnets
are also popular choices. But to say that the most popular right now would be
moissanite diamonds
. Moissanite is a popular choice for custom rings and other types of jewelry because of its stunning appearance. Moissanite diamonds have a brighter fire than diamonds but are affordable. It comes in different sizes, shapes and qualities to meet the needs of different people. It is also a sustainable and ethical choice because it is lab-created, which avoids the environmental and social issues associated with diamond mining.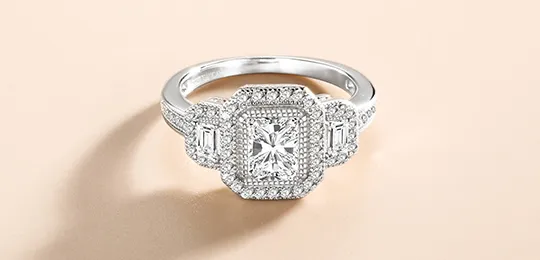 VANCARO Jewelry is committed to providing our customers with exceptional service and quality at an affordable price. We believe that everyone should have the opportunity to experience the beauty and elegance of high-quality jewelry. We offer a wide range of jewelry options, including engagement rings, wedding bands,
necklaces
,
earrings
, and more. Our expert jewelers use only the finest materials and techniques to create stunning and unique jewelry designs that are sure to impress. Whether you're looking for a classic and timeless design or something more modern and trendy, we have the perfect piece for you.
Step 4: Select a Design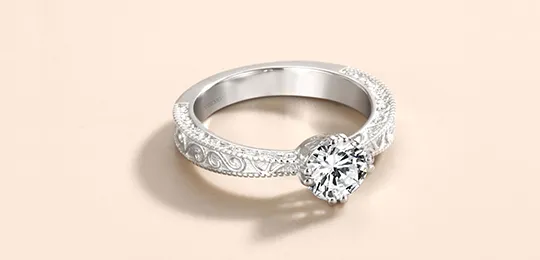 Once you've chosen the metal and gemstone for your ring, you should select a design that matches your style and personality. The most popular ring designs include solitaire, halo, three-stone, and vintage.
Solitaire rings
have a single gemstone in the center and are simple and classic.
Halo rings
have a center gemstone surrounded by smaller diamonds or gemstones, creating a halo effect.
Three-stone rings
have three gemstones, representing the past, present, and future.
Vintage rings
have unique and intricate design that evokes the style of a bygone era. If you like luxury style, then halo and vintage are for you. If you prefer an understated and classic style, go for solitaire or three stones because it is timeless.
Step 5: Customize the Details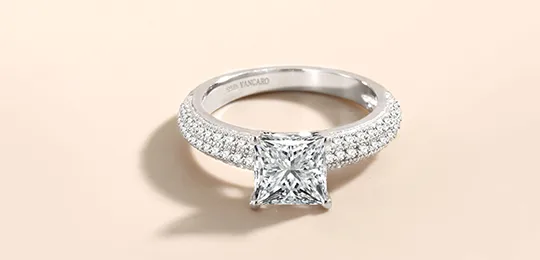 The next step is to customize the details of the ring. You can choose the size, shape and cut of the stone, the type of setting and the type of ring. Decide on the shape you want. Rings come in a variety of shapes, including
round
,
oval
,
princess
, and even more complex shapes. Common settings for rings include
prong
, bezel, channel,
pavé
, tension and
Cathedral
to name a few. Please consider your personal style and preferences when choosing a stone shape and setting. You can also have a message or initials engraved on the inside or outside of the ring. Such details as the name of a loved one or a motto will make your ring unique and personalized to your taste.
Step 6: Work with the Jeweler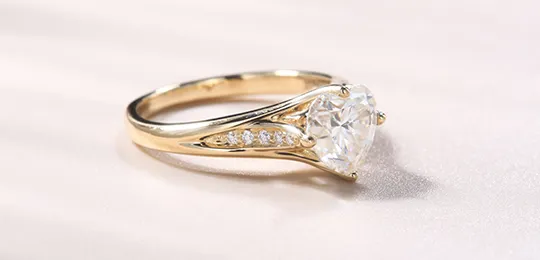 Do you want a ring with a traditional shape, or something more modern and
unique
? Do you want a ring with a smooth, simple design or a more intricate, detailed cut? Working closely with your jeweler is essential to ensure that your ring meets your expectations. A jeweler can provide advice and input on design, materials and budget. A great jeweler will ensure that the ring fits comfortably and securely and that the cut is even and smooth. They will also update you on the progress of the ring and make any necessary adjustments along the way.
Customizing a perfect ring requires careful consideration and planning. Choosing the metals, stones, design and details that match your style and personality is essential to creating a unique piece of personalized jewelry. Working with a reputable jeweler will ensure that you get the best value for your money and that your ring meets your expectations. With these steps, you can create a ring that you or your loved one will marvel at.