How to Insure Your Engagement Ring
An
engagement ring
is more than just a piece of jewelry; it represents a commitment and a promise of a lifetime of love and happiness. If you have recently purchased an engagement ring, it is important to protect it against loss, theft, or damage. No one wants anything to happen to that beloved engagement ring of theirs, which is why insuring it is so important.
Whether you accidentally leave your engagement ring on the beach, lose a stone at the gym, or have your ring stolen, engagement ring insurance can provide financial protection and peace of mind when you need it most. Engagement ring insurance is a contractual means of risk management that protects you from financial repercussions in the event of physical loss, theft or damage. These policies typically apply to all jewelry items submitted to coverage and result in replacement, repair or cost reimbursement.
Why Insure Your Engagement Ring?
Even though you can decide if an engagement ring is worth enough to claim financial protection, most experts agree that it is worth doing so. If you'd be upset if your ring was lost, damaged or stolen, it's worth enough to be insured. If you think you'll be devastated by the emotional loss, are afraid to wear other uninsured jewelry, or can't afford to pay for a replacement item, it's wise to make sure your engagement or
wedding ring
is covered by insurance. While anything that happens to your engagement or wedding ring is heartbreaking, knowing that it is properly insured can help soften the blow.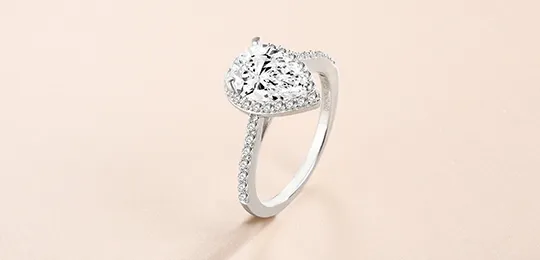 It can be reassuring to know that you have some safeguards and protections in place for some of life's more distressing possibilities. Jewelers Mutual offers real-life coverage for your jewelry, covering mysterious disappearances, loss, theft, damage and worldwide travel. VANCARO Jewelry has compiled a comprehensive guide to engagement ring insurance to help you be able to enjoy your ring for years to come - here's everything you need to know about insuring your wedding ring. By insuring your engagement ring, you can protect your investment and enjoy peace of mind.
Steps to Insure Your Engagement Ring
You can insure your engagement ring as soon as you get it. You might not initially be thinking of anything happening to your precious and sentimental token, but the sooner it's insured, the sooner you'll be protected. Once purchased, you or your partner can begin to shop for ring insurance providers. The timeline can vary depending on the individual case. Coverage can be provided right away after the application, appraisal, and sales receipts are submitted or may take a few business days if subject to underwriting review.
1. Get an Appraisal
The first step to insuring your engagement ring is to get an appraisal. An appraisal is a written document that describes the characteristics of your ring and provides an estimate of its value. If your center stone is approximately half a carat or larger, your jeweler will usually provide a diamond book or grading report from an independent gemological laboratory, an organization that created the "4Cs" criteria used to evaluate diamonds: color, cut, clarity and carat weight. This quality assessment - lists all the measurements your appraiser will need to make the most accurate determination of value.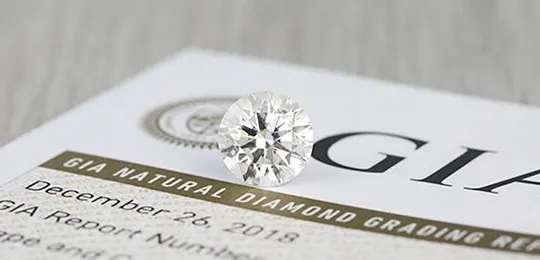 The appraisal should be conducted by a certified gemologist or jewelry appraiser who is familiar with the type of gemstone in your ring and can provide an accurate valuation. Look for a reputable appraiser, preferably with a graduate degree in gemology, and a member of a national appraisal association. And, make sure the appraised value is accurate and not exaggerated. The appraiser should also provide you with a detailed description of your ring, including the cut, carat weight, clarity, color, and any other characteristics that may affect its value. Make sure your appraiser has the right credentials.
2. Choose an Insurance Company
Once you have your appraisal, you can start shopping around for insurance companies that offer coverage for engagement rings. When it comes to insuring your engagement ring or other valuable pieces, for that matter, you have two options. If you have homeowner's or renter's insurance, you can purchase an extension that covers your engagement ring specifically. But, there is something to keep in mind. A jewelry claim filed against your homeowner's policy could affect your entire policy. So, if your engagement ring was ever stolen or lost, your premium could go up or your eligibility for your entire homeowner's policy could be affected at renewal.
If you don't have homeowner's or renter's insurance, you can take out a policy through an independent company that specializes in jewelry insurance. We encourage you to trust your home to your homeowner's or renter's insurance specialists and your
jewelry
to the jewelry insurance specialists. Most homeowners' insurance policies do cover jewelry to some extent. However, in many cases, coverage is limited by situations covered, requirements to use jewelry replacement companies and coverage value limits. When choosing an insurance company, make sure to research its reputation, financial stability, and customer service.
3. Compare Coverage Options
When comparing insurance policies, make sure you understand what is covered, deductibles and premiums. Some policies may cover the loss, theft, damage or disappearance of a ring, while other policies may only cover theft or loss. Some policies may require you to use a specific jeweler for repair or replacement, while other policies may allow you to make your own choices. The premium will depend on the value of the ring, where the ring is worn, and the type of coverage you choose. Make sure you read the policy carefully and ask any questions you may have before you purchase it.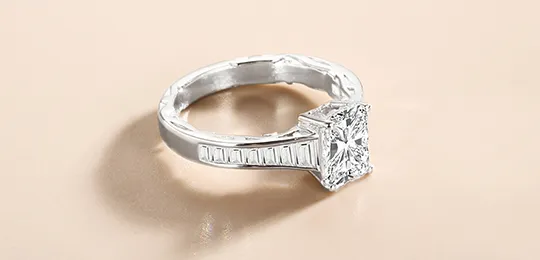 Being well-informed is critical to deciding which coverage option or provider best suits your needs. Whenever you are insuring something of value, the most important thing you can do is to thoroughly understand your policy. When you get the answers to these questions, you will have a better idea of which provider can provide the best ring coverage. Be sure to ask potential policy providers important questions, such as
Can you choose who repairs your ring?
What happens if a suitable replacement cannot be found?
How will you need to prove the ring vanished if you make a claim?
Are there any circumstances that aren't covered?
Will you continue to be insured when out of the country?
Are you covered for damage or just loss and theft?
Will the policy adjust according to inflation?
What types of repairs contribute to the deductible?
4. Remember to Reappraise
Once you have selected your insurance company and policy, you can purchase the policy and begin paying the premiums. Be sure to keep a copy of the appraisal and policy in a safe place. Some insurance companies may require you to provide proof of ownership or a photo of the ring. It is important to keep your policy up to date by notifying your insurance company if the value of the ring changes if you move, or if you make any changes to the ring.
It's important to have your ring reappraised every two to three years for insurance purposes. Most reputable appraisers will retain a copy of your original appraisal and can work from that instead of starting from scratch and this also helps to cut costs. Just to be sure, bring along a copy of your original appraisal in the event that they don't keep records for that long.
5. Maintain the Policy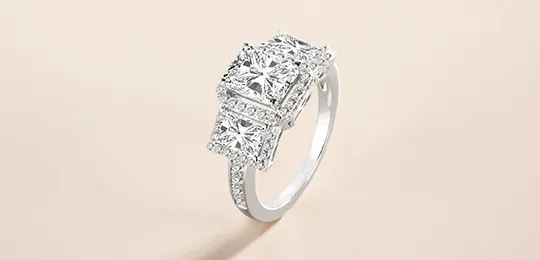 It's important to maintain your insurance policy by paying the premium on time and keeping the policy up to date. You should also
take steps to protect your engagement ring
, such as keeping it in a safe or secure location when not being worn, avoiding wearing it when engaging in activities that may damage it, and having it cleaned and inspected regularly by a professional jeweler. There might be more to think about than just how to insure engagement rings. As soon-to-be newlyweds, you may want to consider increasing your insurance coverage to account for other wedding jewelry, like platinum
Halo rings
and 18K gold
Three-Stone rings
that are worth insuring.
Insuring your engagement ring is an important step to protect your investment and give you peace of mind. By following the steps outlined in this article, you can get an accurate appraisal, choose an insurance company and policy, and maintain your policy to ensure that your engagement ring is protected against loss, theft, or damage. With proper care and insurance, your engagement ring can be treasured for a lifetime.