How to Resize Your Engagement Ring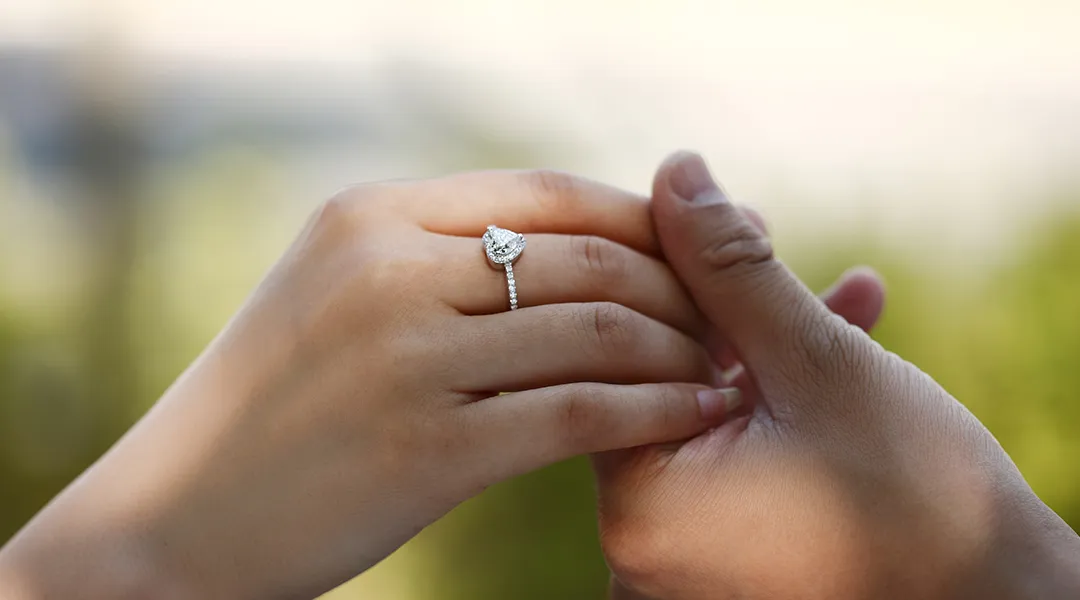 You may have spent a lot of time and effort trying to pick out the perfect
engagement ring
, but the results are not always satisfying. While the jeweler may have tried to calculate your ring size as best as possible, there's always the possibility of miscalculation. Sometimes our fingers also change sizes due to life changes such as weight fluctuations, pregnancy or other factors. If your ring is a little off in size, don't worry: ring sizing is common.
When this happens, it becomes necessary to resize the ring to ensure it is comfortable and secure to wear. Here's a guide on how to resize an engagement ring. While the process is fairly simple, most people aren't familiar with it-unless, of course, they've already gone through it.
VANCARO Jewelry
spoke with jewelry expert Rheanne to find out everything you need to know about getting the perfect engagement ring.
What Is the Right Ring Size?
Before resizing a ring, you need to know if you have the right size ring. Your engagement ring or your
wedding band
should fit snugly but comfortably. "It should slide on easily, but you should have to pull a little to get it off. " Rheanne says. If your ring is uncomfortably tight, you should consider making it larger. If it slides on without resistance at all, this means it's too big and should also be resized.
Generally, a ring can be increased or decreased by up to two sizes. Going over this size puts too much pressure on the ring. If you can't resize your ring at a later date, your jeweler may add a ring protector to make it fit more snugly. This is a bar that clips onto the bottom of your ring, but it should only be used for a short period. Over time, ring guards can damage rings.
Cost of Resizing a Ring
Some people wear rings that do not fit because they are concerned about the cost of resizing. In reality, the money and time cost of resizing is not that high. The price depends heavily on the material of the ring as well as the complexity and time-consuming nature of the process. Simple resizing can cost as little as $30, while difficult jobs can cost hundreds of dollars." Resizing a ring usually takes only one to two weeks. This means you will have it back on your finger in no time at all." Rheanne explains.
How Jewelers Resize Rings
To make the ring smaller, the jeweler will cut a piece from the ring, reshape it into a perfect circle, and then solder it back together. The jeweler will then clean it up and polish it. Don't worry: once this process is over, there will be no evidence that the ring has ever been cut. It will look the same, but it will fit better. The simpler the ring, the easier this process will be. Be sure to ask the jeweler if you can take the remaining metal they cut from your ring. This is called a "cut" and you can keep it if you need to make your ring larger in the future.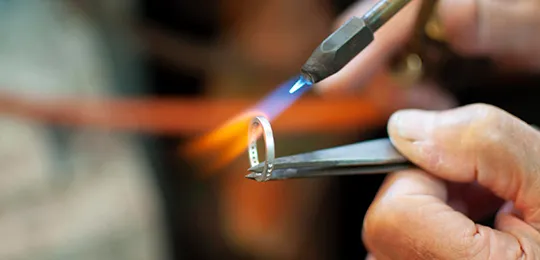 Making a ring larger is a more complicated process than making it smaller. It requires the jeweler to stretch the metal, which can only be done at half a size larger. If you need a larger ring, the jeweler will cut the ring and add a piece of metal, which they will then solder, clean, and polish. As with making a ring smaller, it is easier to make a simple ring larger. For example, if your ring has a channel setting, the stones may need to be rearranged during the process of resizing the ring.
The Steps of Resizing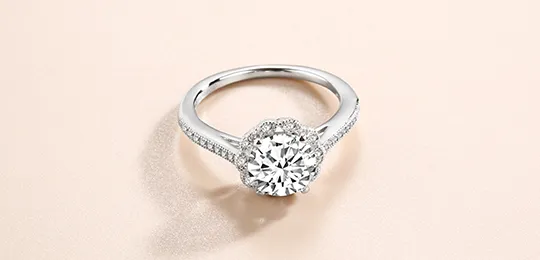 After learning about the above, you can now start resizing your ring. Follow the steps below and you are sure to get the perfect size. If you don't want to go through the hassle of resizing, it's best to choose a reputable jeweler such as VANCARO for your
custom ring
, not only for our strict customization standards but also for our excellent customization service to get you the perfect size!
1. Find a Reputable Jeweler
The first step in resizing an engagement ring is to find an experienced and reputable jeweler to resize the ring. Look for a jeweler who has good reviews from previous customers and who specializes in engagement rings. A good jeweler will be able to advise you on the best way to resize your ring and ensure that the resizing is done correctly.
2. Determine the Correct Size
The jeweler will need to measure your finger to determine the correct size for the adjusted ring. It is important to measure your finger when it is at its largest, usually at the end of the day or after exercise. This will ensure that the ring will fit comfortably in any situation.
3. Decide How Much to Resize
The jeweler will ask you how far you would like your ring to be resized. Keep in mind that some rings cannot be resized more than a few sizes without compromising the integrity of the setting or the design of the ring. The jeweler will be able to advise you on the best course of action based on the design and materials of your ring.
4. Choose the Method of Resizing
There are several ways to resize a ring, including stretching or compressing the metal, adding or removing metal, or using an insert. The method used will depend on the type of metal, the design of the ring, and the size that needs to be adjusted. Your jeweler will be able to advise you on the best method for your ring.
5. Wait for the Ring to be Resized
Once you have decided on a sizing method, the jeweler will pick up your ring and complete the resizing process. This can take anywhere from a few hours to a few days, depending on the complexity of the resizing. During this time, the jeweler will also clean and polish your ring to make sure it looks as good as new.
6. Pick Up the Resized Ring
You will be able to pick up your ring from the jeweler after the resizing is complete. They will make sure the ring is comfortable to wear and looks like new. It is important to note that resizing a ring can affect the value of the ring, so it is best to have it done by a professional jeweler who has experience in resizing rings.
Type of Rings That Can Be Resized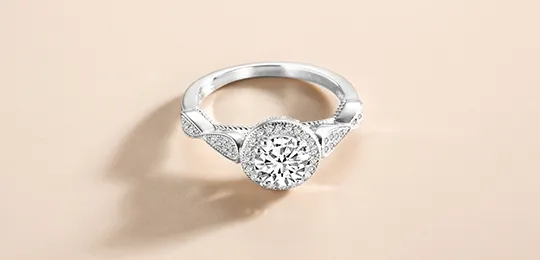 To resize a ring, it needs to be made of a metal that a jeweler can work with, such as
silver
,
gold
or
platinum
. There also needs to be enough room on the ring to do the actual work. If your sparkle is set in a full eternity ring, it really can't be resized. Because the stones are set around the ring, there is no bare metal to work with. Depending on the design, resizing may not be possible.
Some other metals cannot be resized, such as tungsten and titanium. Tungsten cannot be resized because it is too hard. Some jewelers also avoid resizing titanium because it is difficult to resize. You have to make sure that you are the right size when buying these metals. According to the detailed
size guide
on VANCARO website, you can pick the right size. If you fall in love with your engagement ring but it can't be resized, there is one last option. You can talk to your jeweler about having the ring remade in the correct size, and then you'll have your dream ring and a perfect fit!