Silver Anniversary: Celebrating 25 Years of Marriage with Stunning Silver Rings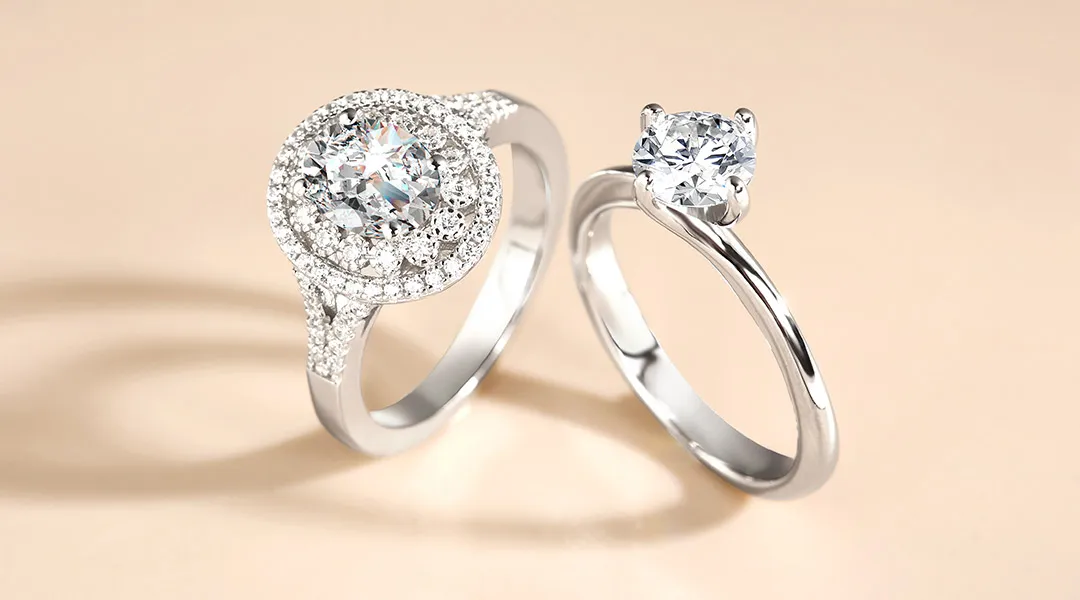 History Of The Silver Anniversary
In Western culture, the 25th wedding anniversary is known as the Silver Anniversary.
Silver
is always associated with the 25th anniversary because of its excellent durability and elegant luster, which symbolize the strength and longevity of a couple's marriage. Many couples want their marriage to last as long as silver and be eternal.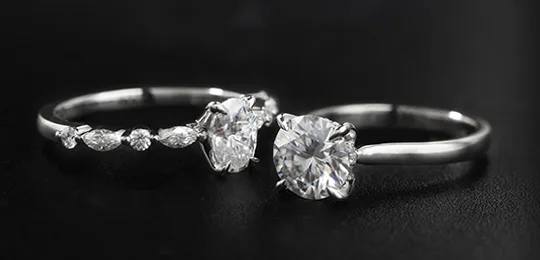 In medieval Germany, a romantic husband started the tradition of celebrating the 25th anniversary of marriage with a silver garland as a gift for his wife. The garland was a symbol of his love and respect for her over the years. As time passed, this tradition spread to other countries and evolved to include different types of silver gifts. Today, the silver anniversary is celebrated in many parts of the world, not only for marriages but also for other occasions that reach the 25-year mark. It has become a significant milestone and a way to reflect on the value of long-term commitment and dedication.
Silver Wedding Anniversary Gift of VANCARO
Nowadays, what metal-themed gifts are popular for couples to give on silver wedding anniversaries to commemorate the occasion? VANCARO offers a wide range of options for silver anniversary gifts that couples may find appealing, like 925 sterling silver ring or gold plated sterling silver ring. However, silver doesn't have to be the only material used to celebrate this special milestone now. In fact, many couples opt for rings that incorporate both silver and other materials, such as Moissanite and CZ, to create a unique and meaningful piece that will last a lifetime.
One of the benefits of using silver in anniversary rings is that it's a versatile and affordable material that can be easily incorporated into a wide variety of designs. Whether you prefer a simple and elegant band, or a more intricate design with added embellishments, silver can offer a great variety of options that can fit any budget. When combined with materials like Moissanite or CZ, silver can add a touch of glamour and sparkle that can make your anniversary ring truly special.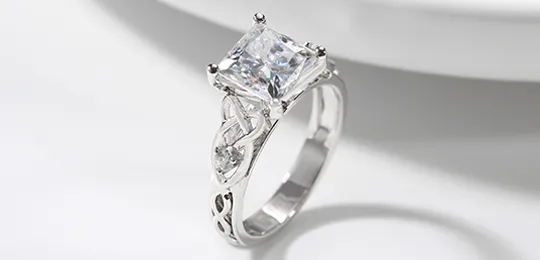 Moissanite
is a popular choice for anniversary rings because it's a lab-created gemstone that has a similar look and feel to natural diamonds. It can shine brighter than diamonds, but at a more affordable price point. Moissanite's beauty is due to its high refractive index, dispersion index, and gloss, which give it a stunning sparkle. It's also an ethical and eco-friendly alternative to mined diamonds, which can appeal to couples who value sustainability and responsible sourcing. And because Moissanite is available in a wide range of sizes, shapes, and colors, it can be used to create a variety of different designs that can suit any style or taste.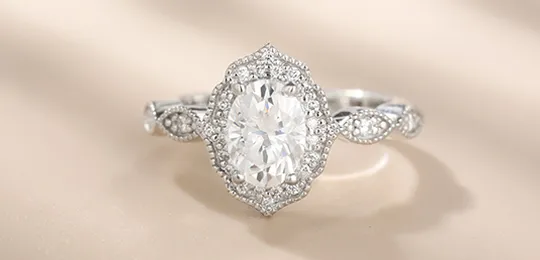 CZ, or cubic zirconia
, is another popular gemstone used in anniversary rings. Like Moissanite, it's a lab-created stone that has a similar look and feel to diamonds, but at a fraction of the cost. It's also available in a wide range of colors, which can add a unique and personalized touch to your anniversary ring. At the same time, CZ has a high hardness, which makes it resistant to scratches and cracks, and can be preserved forever. It can withstand everyday wear and tear without losing its shine or brilliance.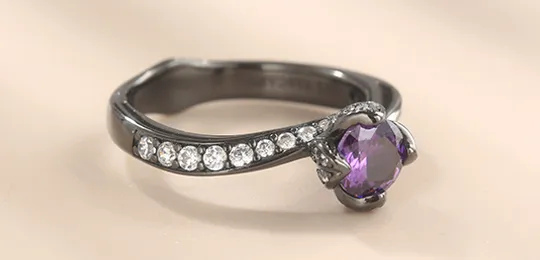 When it comes to designing an anniversary ring, the possibilities are truly endless. VANCARO offer different design styles to highlight your unique taste. You can choose a simple and
classic design
that incorporates silver and Moissanite or CZ for a timeless look that will never go out of style. Or, if you prefer something more bold and eye-catching, you can opt for a ring that features a colorful
gemstone
, such as a blue or pink Moissanite or CZ, that will make a statement and add a pop of color to your everyday wardrobe.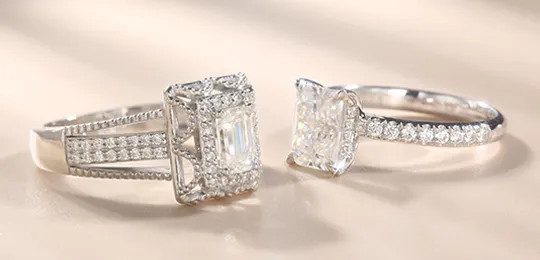 Ultimately, the key to choosing the perfect anniversary ring is to find a design that reflects your personal style and taste, while also incorporating elements that symbolize your love and commitment to one another. Whether you choose a simple and elegant band or a more elaborate design with added embellishments, a well-crafted anniversary ring will be a cherished and meaningful keepsake that you'll treasure for years to come. And with the versatility and affordability of materials like silver, Moissanite, and CZ, you can create a piece that's not only beautiful, but also practical and accessible for any couple.
VANCARO offers a variety of jewelry options for all of your milestone celebrations. No matter what kind of jewelry you choose for your silver wedding gift, remember that this ring will be a testimony to your great marriage. As a romantic metaphor, it will light up the special moment of silver wedding with the couple's vision of happiness!