Best Valentine's Day Jewelry Gift She'll Love In 2023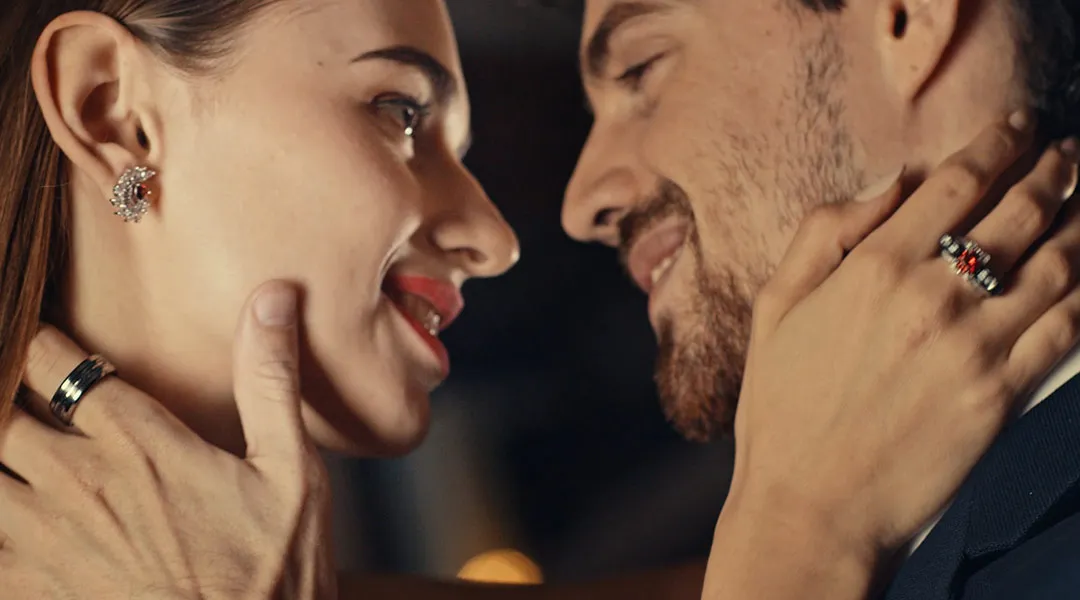 Valentine's Day is approaching, and it's a excellent time to spend the festive season with your loved one. While you can never go wrong with roses, there's nothing like sparkling new jewelry to catch your loved one's eyes. Jewelry is thoughtful and romantic because you are giving a gift of beauty. So when you're choosing a Valentine's Day jewelry gift for your sweetheart, choose a piece of jewelry that captures the holiday appeal and shows your partner how much they mean to you. Here are some unique ideas for your perfect Valentine's Day.
1.Rose Jewelry
The rose has always been a symbol of love, passion, hope and commitment. Valentine's Day is incomplete without it, and when receiving a rose as a gift, the emotions we feel go way beyond the beauty of the flower. Sadly, fresh flowers don't last, and it's so sad when the petals drop and the flowers wither. So, what could be more stunning and romantic than adding roses element to a piece of jewelry? There is no doubt that the rose remains the ultimate declaration of true love.
Black Plated Infinity Rose Necklace
Show your love with this beautiful black eternal
rose necklace
. This rose matches the infinity symbol, along with a red heart gemstone beside it. Timeless and chic, add this handcrafted piece to any ensemble for the infinite beauty. This piece is perfect for everyday wear and makes a great gift for any occasion.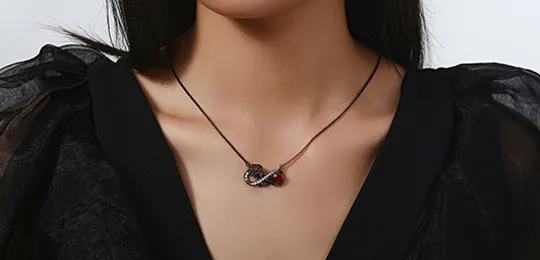 Heart With Rose Necklace In 925 Sterling Silver
Let love guide your look with this sterling silver heart rose necklace. Handcrafted in sterling silver, this rose necklace is adorned with brilliant heart cut red cubic zirconia. Find the perfect gift and give the gift of heart and roses with this necklace.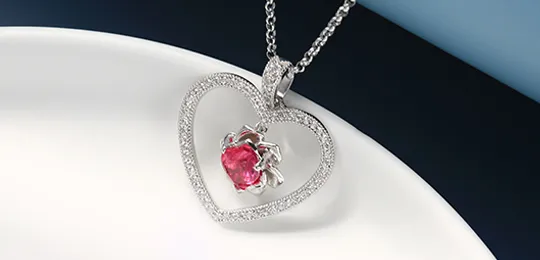 2.Couple Rings
It's always a good feeling to know that you have someone unique to call your own. Being in love is one of the most beautiful emotions a person can experience.
Couple rings
have a variety of symbolic meanings and can be worn to show your devotion to each other. They are a statement of equality in the relationship, representing your love and commitment to each other. Just wear couple rings with your partner!
Nature Rose Couple Ring
Showcase your love and connection with the romantic love red rose couple ring, symbols of joy and eternal promises. The
men's tungsten rings
has a generous profile with unique texture, and the woman's ring is a delicate rose
flower
ring. Don't miss the chance to give each other this romantic gift.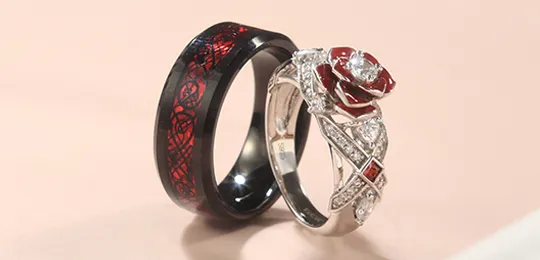 Stunning Crown Couple Ring
The
crown rings
set is made to witness the vow of love. It's the best loving bond for couples to record their unforgettable moments, and will be a perfect gift to express your love this Valentine's Day!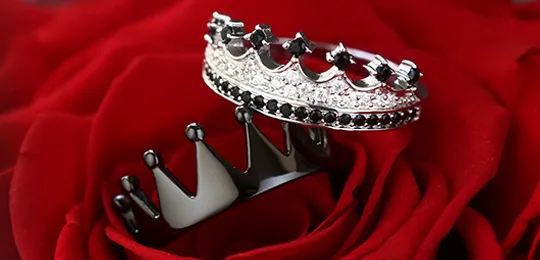 3.Design Your Unique Ring
Still hesitating and don't know what gift to choose? The moment has arrived! You'll see the excitement on her face when she sees the glitzy and unique
engagement ring
you chose!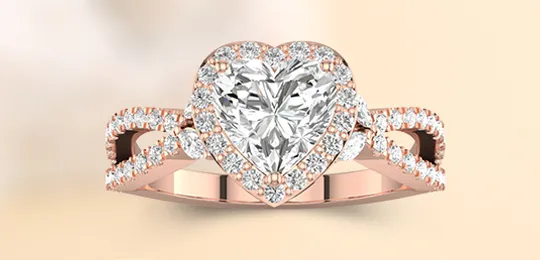 It's time to say "I Love You", take your gift to express love and enjoy love to the fullest. The Valentine's Day of this year must be full of romance and surprises!