How VANCARO Jewelry is Made With Our Passion and Love?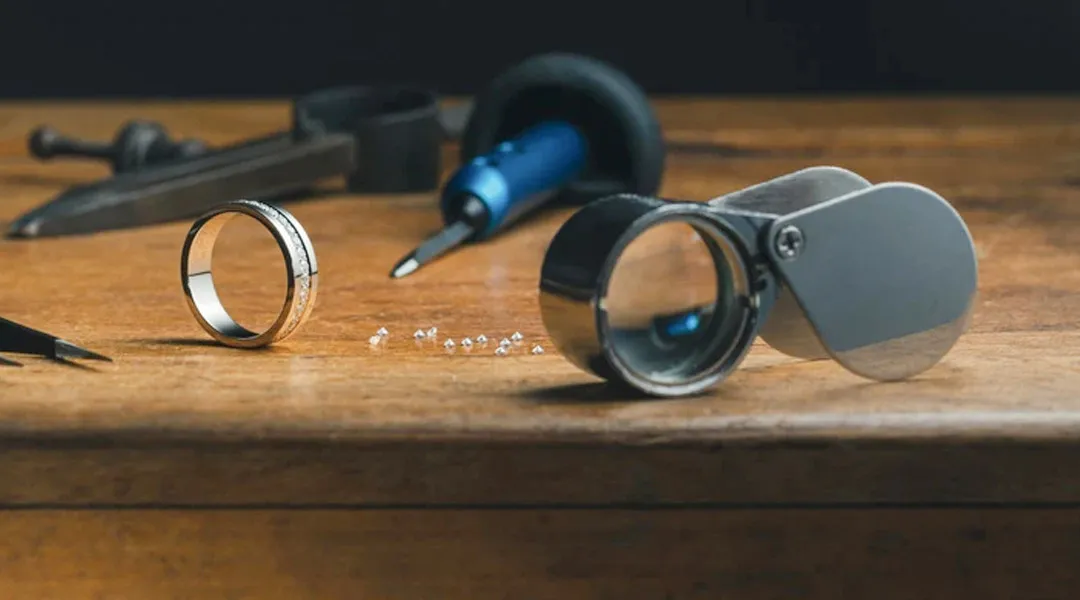 At VANCARO, there are no two identical pieces of jewelry, because each piece is a work of art carefully carved by our craftsmen.
At VANCARO, we firmly believe that quality means always exceeding customer's expectations. At VANCARO, we are always adhering to making a difference, because in our hearts, everyone is unique in the world.
Next, we will use a lot of space to introduce you in detail How Vancaro Jewelry is Made With Our Passion and Love.
STEP1-Designing
This is the beginning of dream-creating. In order to be different, the passing rate of our design is only 2%, which means that out of every 100 design drafts, only 2 pieces will be made into exquisite jewelry. Fans who have followed our official FB must have noticed that sometimes, we will share the design draft on it, and let everyone vote for the best design in their heart.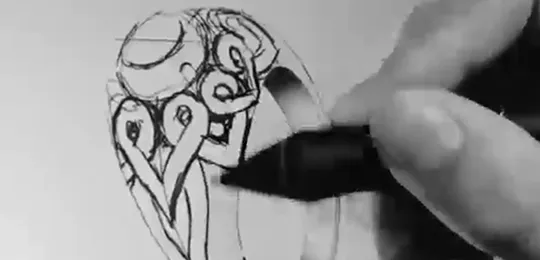 STEP2-CAD
Turning the design drawing into a CAD model is a key step when bring dreams into reality. Design drafts that have been screened repeatedly will be taken to CAD modeling after being rationally and meticulously improved by the designer. CAD, or computer-aided design, is a kind of technology for design and technical documentation, which replaces manual drafting with an automated process. It improves the quality of design and dimensional accuracy of design, then create a database for manufacturing.
STEP3-Original Pieces
Once the CAD design file is ready, it is transferred on 3D Rapid Prototype system. This system works on the principle of Direct Light Projection Technology. The resin model is created using 3D Rapid Prototyping system (RPT) which is fully functional.
STEP4-Rubber Mold
Mould making is an integral part of the production process. Original piece is placed between 6 molding rubber pieces & secured in molding frame. Then, they will be placed in Vulcanizer unit at 325 F for 35 min, which the process for mould making is called "Vulcanizing". Finally, the mold is cut opened and original piece is removed. 3-D space is cut out.
STEP5-Wax Piece
Wax injected into this empty rubber mold at 180 F, then, removed the wax piece from rubber mold and attached to a sprue, and the process of soldering the wax pieces on a wax stem is called "treeing".
The sprue makes an angle of approximately 45 degree with the stem. The tree is such that the heavier items are at the bottom of the tree and the lighter ones are at the top. Several wax pieces can be attached for mass production.
STEP6-Investment Mold
Wax Sprue is placed into a stainless steel cylinder which is then occupied with a slurry of chemical powder and set to dry for 10 min. Cylinder cured in Kiln 1500 F for 4 hours. Wax melts thus leaving a 3-D space inside cast.
STEP7-Casting
Casting is a very complex process, which requires utmost skilled and experienced casters for the desired final product. Cylinder is placed in Centrifuge or Vacuum unit. Gold pellets are melted at 1600 F in crucible with torch. Molten metal is then poured into the cylinder, allowed to cool, then demolished to reveal the Jewellery in casting form.
STEP8-Devestment
Cast cylinder is washed to remove the jewelry sprue from the chemical powder. Then, Sprue Tree is ready for individual piece removal.
STEP9-Grinding
Once the raw casting is clipped off from the casting tree, it has a tiny nub leftover at a place where the gold piece was attached to the sprue. The polisher grinds off this nub using the motorized grinding machine, which acts as an abrasive to smooth the surface of the gold piece/jewellery. A final polishing is then done by holding the piece against a spinning grinding wheel to achieve a smooth surface.
STEP10-Soldering
Soldering is a process where a metal alloy, referred to as solder, is heated to its melting point. The solder can then be used to form a bond between two pieces of material.
STEP11-Polishing
A good quality finish creates a professional, high value and irresistible piece of jewellery that really stands out from the crowd. Jewellery pieces with diamonds require pre polishing before the diamond is set. This is because once the diamonds are set the area below the diamond portion, they cannot be polished and may affect the shine of the diamond.
Step12 – Stone Setting
Stone setting is the art of securely setting or attaching gemstone in the jewelry. Different types of setting are used to create varied designs; sometimes even the combination of two setting is also used to make a piece look more appealing. The different types of setting are prong, plate prong, pave, pressure, bezel, bead, flush, fishtail, invisible, miracle plate and channel.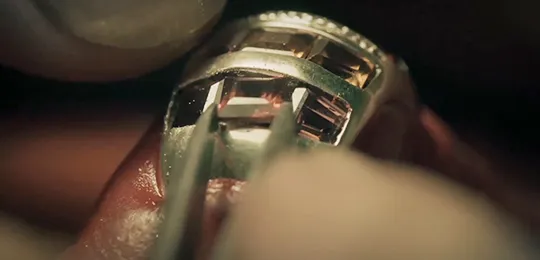 Step13 – Polishing
This is the final polish of the piece of jewellery. During the process of polishing, the idea is to add shine to the entire piece of jewellery. Polishing is done after setting of stones and it can be done either by hand or by machine.
If the jewellery is hand polished, then the craftsman will use different tools like solid buff, soft buff, hair buff, coin buff, single line ball buff, green rouse for shine, platinum polishing rouse, black lustre for removing casting/filling layers, red rouse to impart shine and white lustre to remove roughness.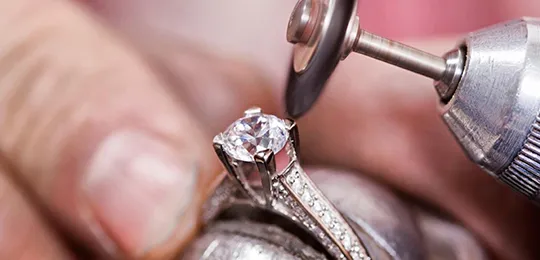 Step14 – Electroplating Process
Electroplating is basically the process of plating a metal onto the other by hydrolysis mostly to prevent corrosion of metal or for decorative purposes.
This process is influenced by a variety of factors. Some of these factors include the electrodes' surface area, temperature, the type of metal and electrolyte used, and the magnitude of the applied current. Therefore, It is normal for different batches of products to have darker or lighter electroplating colors.
Step15 – Quality Control
At VANCARO, Quality Control (QC) is indeed a complex procedure or set of procedures intended to ensure that whether a manufactured product or performed service adheres to a defined set of quality criteria or meets the requirements of the clients or customers.
At VANCARO, we never do sampling inspection, 100% products will be inspected twice by professional QC inspectors: First inspection is before leaving the factory, and the last one is before shipment from warehouse.
Therefore, for such a high-intensity and complex work, we specially set up a professional QC team, bring in professional equipments and instruments, make quality inspection in an independent and closed space for preventing products from being worn out during the inspection process.
Here is a Short Video About How Vancaro Jewelry is Made With Our Craftsman's Passion and Love.