10 Genius Ways to Save Money on a Wedding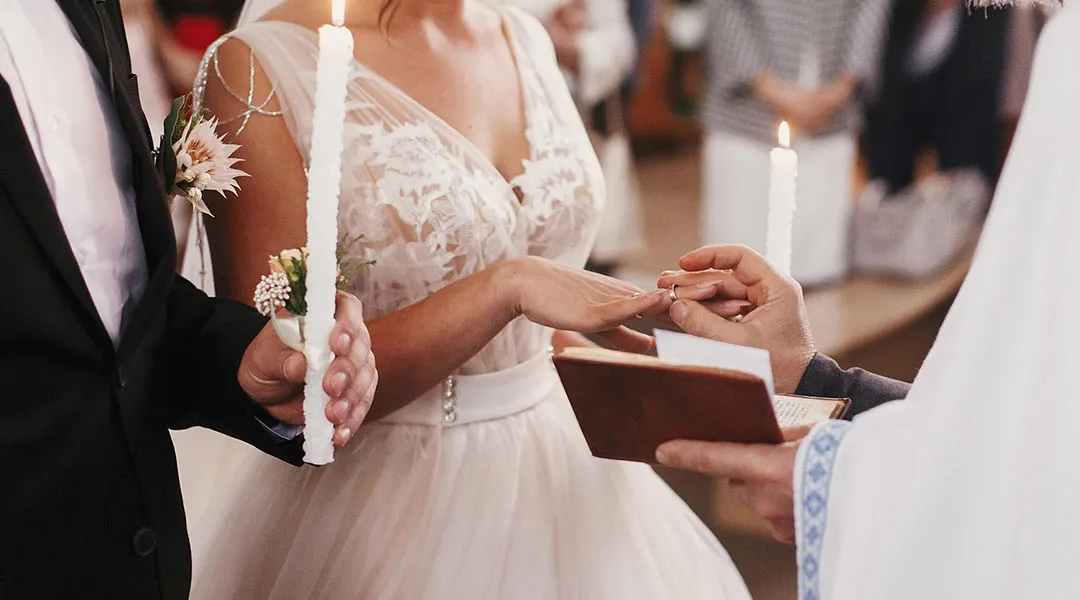 Many newlyweds are full of aspirations for their wedding but are often surprised by the wedding bill after the wedding is over. Without realizing it, your wedding expenses may have exceeded your budget. Planning a wedding is certainly an expensive endeavor, but there are many ways to save money without sacrificing your special day celebration. VANCARO Jewelry has compiled some tips on how to save money on your wedding based on advice from wedding experts.
Choose an Off-peak Wedding Date
Wedding venues and vendors often charge higher fees for high-season dates, and wedding venues in high season are several times more expensive than in low season. If you don't have to have your wedding during peak season, consider getting married during the off-season or during a less crowded time of the week. You can consider other days of the week. No one says you have to get married on a Saturday. According to the experts, a wedding on any day of the week is perfectly fine. If you get married on a Monday or Friday, you can even have a weekend date. And having a Friday wedding and weekday rehearsal can save you thousands of dollars when it comes to venues and costs.
Limit the Guest List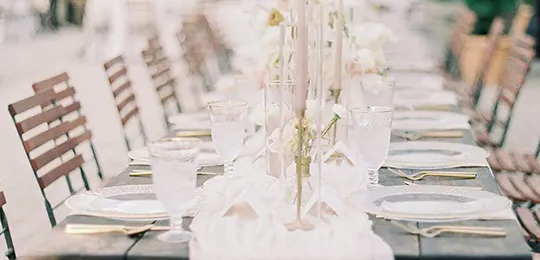 The more guests you invite, the more money you will spend on food, drinks, and favors. Many wedding industry experts agree that one of the best ways to cut costs is to cut the guest list. In many planning weddings, the most tried and true way to save on wedding costs is to cut the guest list. The proposed budget may not be suitable for a glorious experience for 150 guests, but it may be ideal for 70 or 80 guests. After cutting the guest list, clients can save money on catering, rentals, decorations, and menus. Surprisingly, there is often room to include other items on the wish list after doing so, and those items would otherwise have to be removed. For example, upgrading the entertainment from DJ-only to a band and DJ jam session, or upgrading the culinary experience from chicken to butter poached lobster.
Use Digital Invitations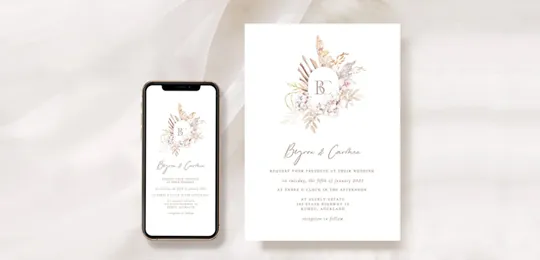 Sending digital invitations can save you money on printing and mailing costs. Many websites offer free or low-cost digital invitations that you can customize to fit your wedding theme. You can direct your guests to your wedding website. Having multiple cards in your invitation suite can be beautiful, but it comes at a cost. Instead of going that route, wedding experts recommend inserting an insert and providing additional information online. This approach can be a great way to help guests learn about the rehearsal dinner, hotel rooms, and transportation information.
Book Vendors Early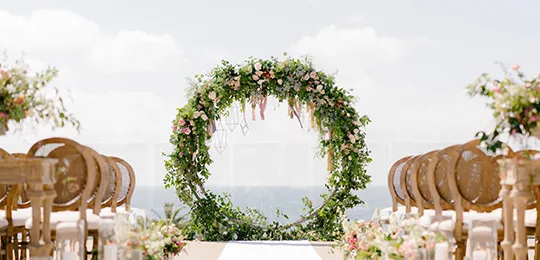 Booking vendors early can help you save money on your wedding. Many vendors offer early bird discounts, so it's a good idea to book vendors as soon as possible. This will also give you more time to negotiate prices and find the best deal. But the most important thing is that you plan your wedding so that your ceremony and reception are held in the same location or two locations within walking distance. It may not be the first thing you think of during the planning process, but shuttling guests between the ceremony location and the reception can add to the cost. If you can save up to $3,000 by eliminating the need for transportation for guests and wedding parties.
Opt for a Plated Meal Over a Buffet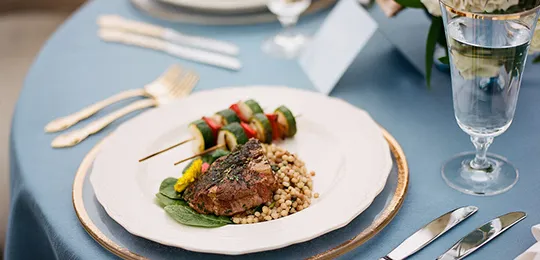 It may come as a surprise, but a buffet isn't always the more affordable option for a reception dinner. From a caterer's standpoint, there is so much more volume required for a buffet or station. Great wedding banquet philosophy is the station must look great from start to finish—no guest will appreciate a picked-over experience. This means that caterers have to factor in additional portions to ensure that the displays look great and also to account for seconds or even thirds from your guests. On that note, the caterer must anticipate the consumption which would be at least one of everything, which further increases the amount of food. However, if you serve a plated meal, everything is calculated ahead of time and thus there is less waste.
Forgo Top-Shelf Liquor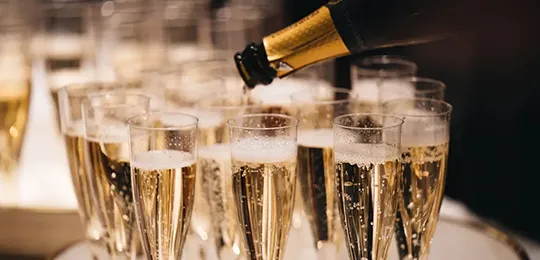 Your guests don't need top-shelf spirits to enjoy your celebration. Your guests are here to bless your wedding, not to sip top-shelf champagne. Therefore, you don't have to serve every guest top-shelf Scotch and bourbon; some basic spirits at moderate prices will delight them as well. Also, instead of handing champagne glasses to each guest or pre-pouring champagne at each reception seat, offer bubbly as an option at the bar. This will reduce the amount of money and effort you invest in alcohol and greatly improve the efficiency of drink preparation. If you're on a budget, don't buy a lot of top-of-the-line champagne just to look respectable - it will make you regret it when you see the bill after the wedding.
Get a Jump on Wedding Dress Shopping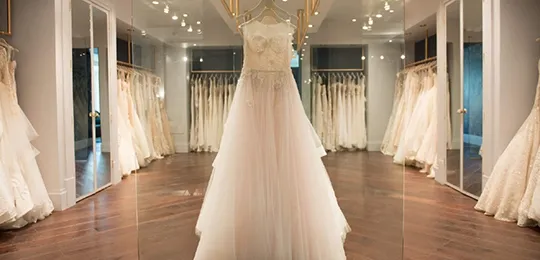 Many people don't realize that the timeline for a wedding dress is finally a problem. The cost of a rush can add up quickly. To avoid piling up costs, the experts at Wedding Salon Ceremonies recommend ordering your wedding dress at least eight months before your wedding to avoid emergency costs and last-minute changes to other expenses. Plus, you can snag samples. Sample sales are another great way to save money on your dress. These sales may result in a 20% to 80% reduction in retail price. Most sample sales occur in late spring and early fall each year - but even if there are no sales, don't be afraid to ask bridal stores if they have any samples they want to sell. Maybe you will get a great wedding dress at a great price!
Choose Affordable Wedding Jewelry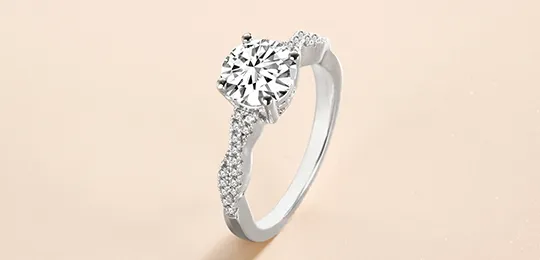 Wedding jewelry can be expensive, but there are many ways to save money on your ring, necklace, or earrings. Considering affordable and stunning moissanite as your wedding jewelry of choice is certainly a smart choice. VANCARO, a well-known jeweler, offers a variety of styles of
custom moissanite wedding rings
. Not only can you choose from different metals, such as
18K yellow gold
,
18K rose gold
, and
platinum
, but you can also choose from different settings and stone shapes.
VANCARO wedding rings
will surely make you shine and be the center of attention at your wedding. Our unique and exquisite design is sure to complement your wedding dress and make you feel confident and powerful!
Skip the Unnecessary Florals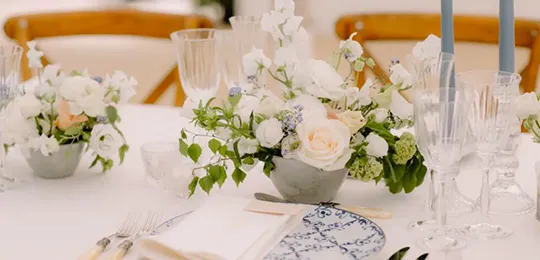 Do you need flowers and greenery on your welcome table and welcome sign? While these are great if your budget allows, they are not details your guests will remember. This can be completely omitted and you can choose plastic flowers to decorate the table. If you have already purchased some fresh flowers, then you may want to consider having your ceremony flowers do double duty. Use decorative flowers from the ceremony site to decorate escort card tables or bars, and bridesmaids' bouquets are perfect for reception tables. Ask your florist or venue manager if they can switch it up for you, otherwise tap your wedding planner or a few members of the bridal party to take on the task.
Don't Hire Two Shooters for Videography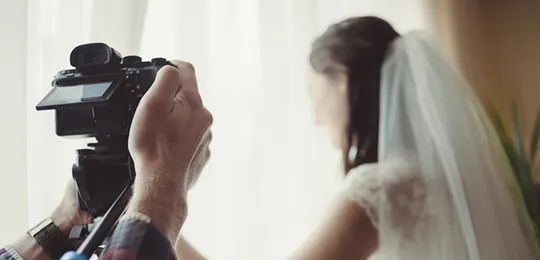 You may have heard that you don't need to hire a two-person videography team for your wedding. To make it easier to film the preparation period as a single shooter, it's best to keep the locations together. This way, it will be easier for your videographer to capture everything for both of you. In terms of the cocktail hour, you can do a quick first-look video at the cocktail hour and then the couple will be free to enjoy that time with their guests. When it comes to photography, couples should ask about package deals. Some photographers offer package deals that include photography and videography or offer discounts when booking both services. Many times, photographers also offer photo booth/package services, usually at a better price than if you hired a separate vendor.